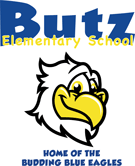 KENNETH N. BUTZ, JR.
ELEMENTARY

SCHOOL
COVID-19 KBES CONTACT PERSON:
Please contact our School Nurse immediately if your child or any family member that resides in your household has been exposed to COVID-19 and/or if your child or a family member has been tested for COVID-19. The contact number for Mrs. Jacobi, our School Nurse is 610-759-1118 X5103 and the school email is (jjacobi@nazarethasd.org). Please reach out to Mrs. Jacobi as a resource for any COVID-19 related questions. Also, check out these two resources:
2020-2021 KINDERGARTEN REGISTRATION
Parents can begin to register their 2021 Kindergarten students starting Tuesday, March 2nd
Click here for the registration letter that contains detailed information about the registration process!
Hello Butz Families!
We are working hard to try and make a yearbook that commemorates this unique school year! In order to do that, we need YOUR help! Please use this form and submit as many pictures as you have from this school year! These pictures can be of your child(ren) completing school activities or work, but can also be of your families having a good time in quarantine! You can fill out this form as many times as you want! The more pictures we get, the more we can add to our pages! With your help, we will create a yearbook as memorable as this school year! Thank you!
Mrs. Donaldson & Miss McCarron
Make a Difference in Your Child's School!
Become a Member Today of the KBES PTA!
Please do NOT send cash or checks in with students. Cash is not accepted. Checks need to be sent directly to the food service department.